This simple and easy five ingredient sriracha apple cider tahini dressing is a perfect addition to any salad, grain bowl or dish in general! Better yet, this dressing is so delicious that you could eat it by the spoonful – but do not worry, I will not tell anyone! This recipe is also vegan, gluten free and added sugar free.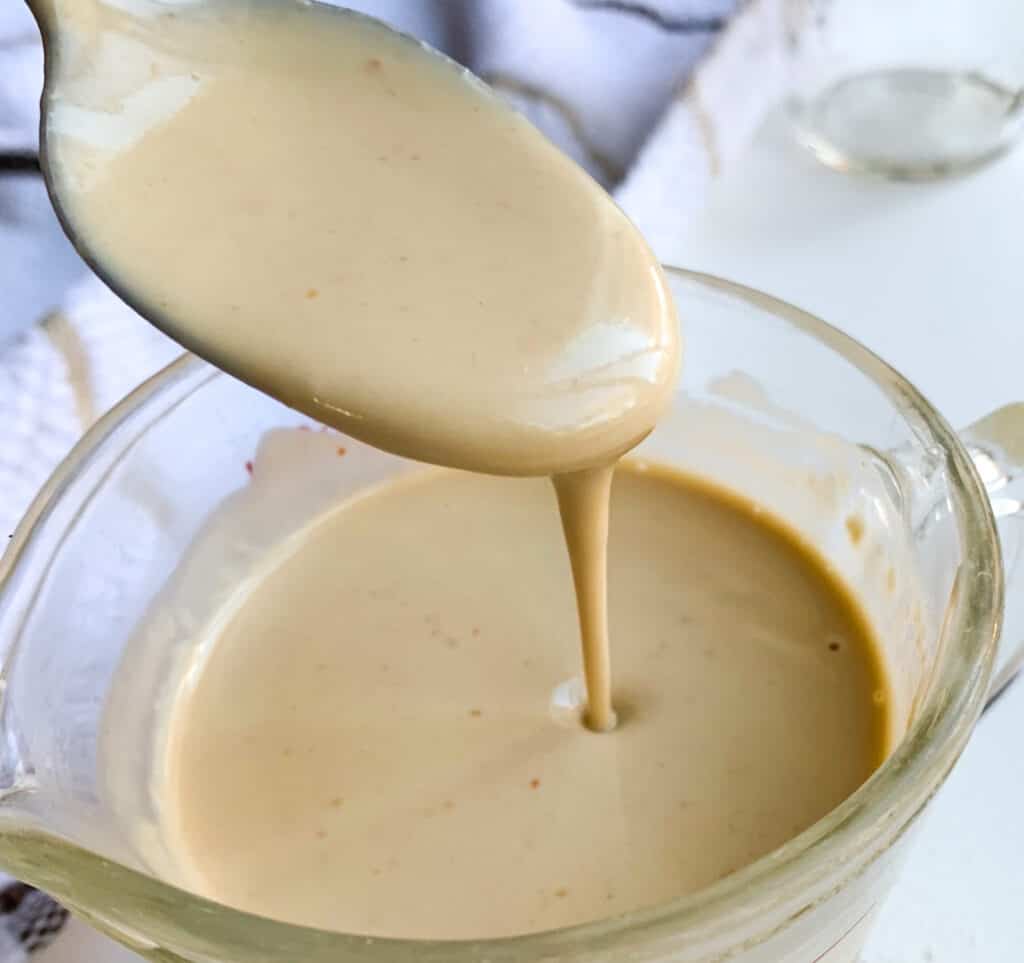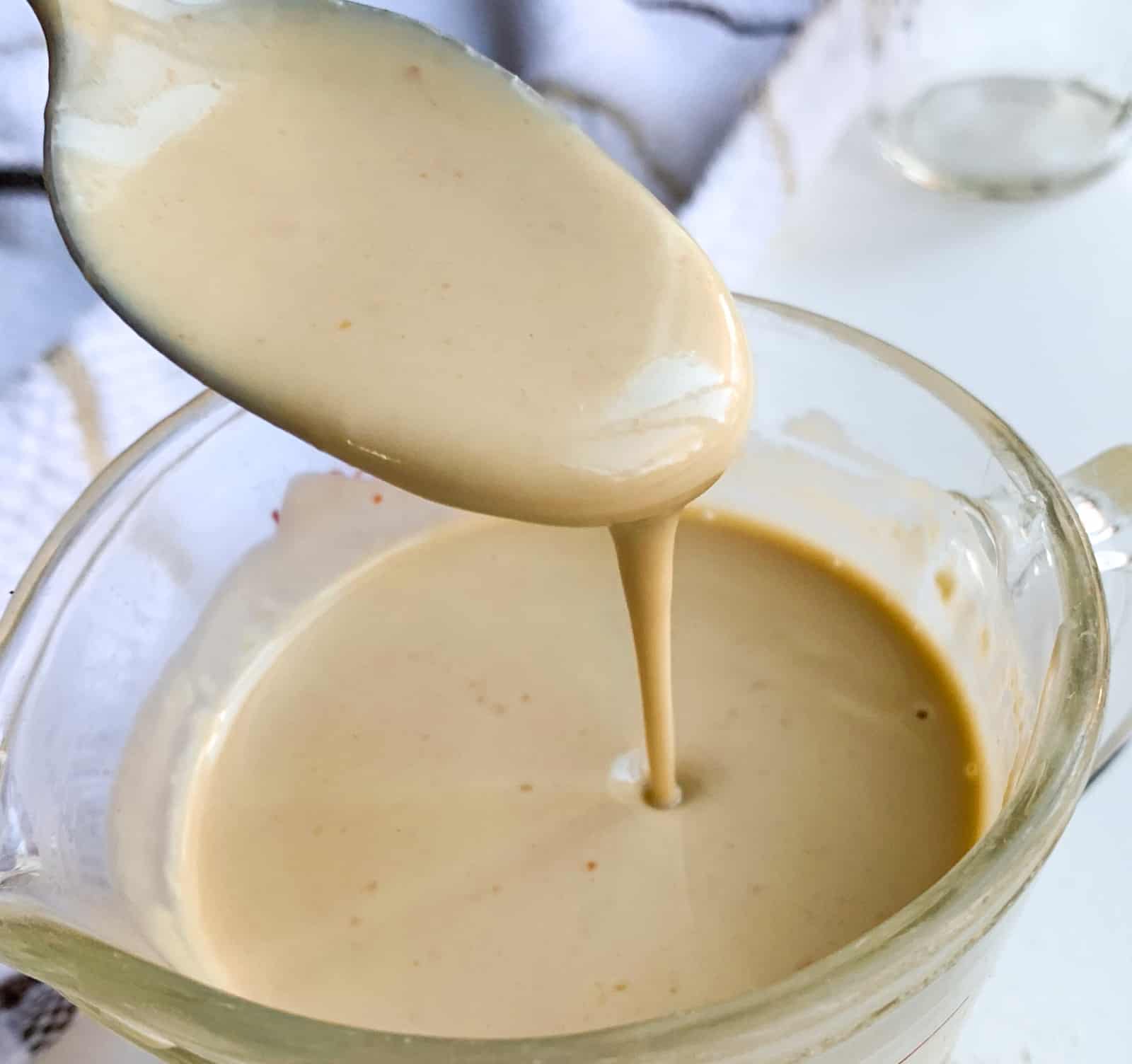 I am a huge fan of dressings but I know some are made with the not the best ingredients, and the ones that are tend to be on the pricier side. There are a few store bought dressings that I personally love but I do not always want to spend the money on them. Years ago I often felt intimidated buy making my own salad dressings so in college I stuck with the basic drizzle of olive oil, balsamic and lemon juice. While I cannot say I was disappointed by this combination, I knew that I wanted to get a little more creative. That is when I discovered making dressings and vinaigrettes is not only so easy but also, healthier, cheaper and delicious!
What is tahini?
This is a very common question, as it is relatively new on the shelves of grocery stores and seems to be popping up everywhere. Tahini is a seed butter made out of sesame seeds and provides a similar consistency to other nut and seed butters. Traditionally, this has been commonly found in many Mediterranean and Middle Eastern dishes, such as hummus! Tahini can also be referred to as sesame seed butter, depending on the brand but it is essentially the same product. However, unlike most peanut butters and almond butters out there, the taste is drastically different. Tahini has a much less sweet flavor profile. This is why I love it for salad or grain bowl dressings or even as a component to a more subtle baked good!
SO… what will you need for this sriracha apple cider tahini dressing?
Apple Cider Vinegar: I think this vinegar pairs beautifully with the sriracha and the tahini for that seasonal taste. If you do not have apple cider vinegar, feel free to use a different vinegar such as red wine, white or rice.
Tahini: for this recipe, make sure you use a quality tahini that is creamy. If it is chunky, you may want to blend up unless you want a chunkier dressing. I personally love Soom Foods Tahini, which is also a Philadelphia based company
Sriracha: any sriracha will do but if you want to keep with the no added sugar, you can choose a sriracha like Yellow Bird Sriracha
Salt: You only need a little here, more for taste is salt brings out a lot of flavor.
Water: This will be the last component to the recipe as it will be based more on your desired consistency. Adding one tablespoon at a time will help to achieve this goal without getting too water-y too quickly!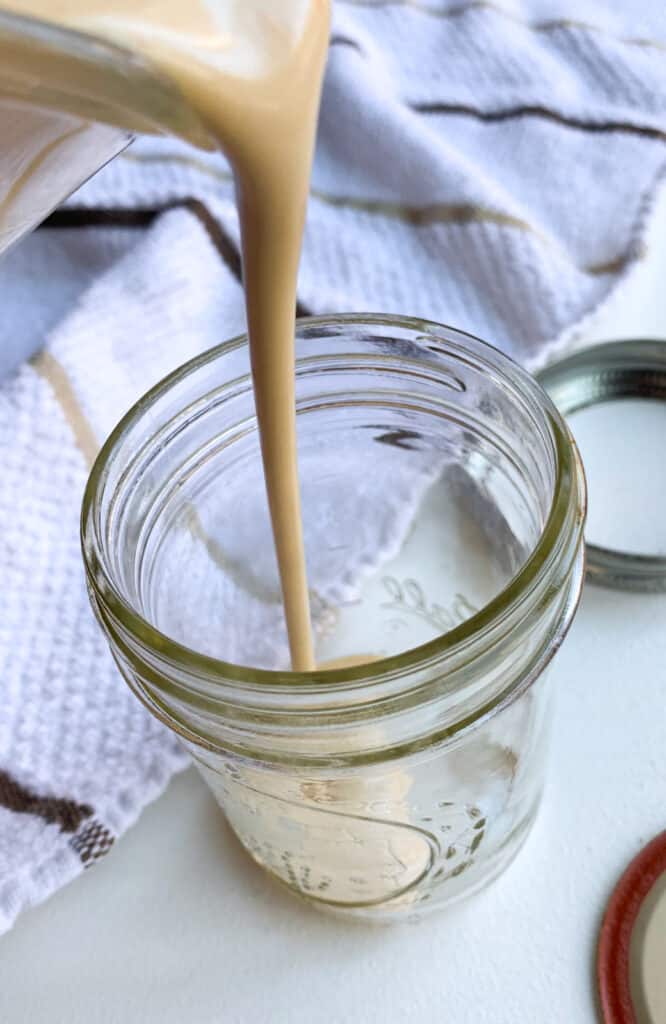 Storing:
Once the dressing is mixed, you can store in a fridge for up to 10 days. Shake well before use, as separation may naturally occur. If you want to reduce this recipe, feel free to cut the recipe in half or if you want to increase, double the recipe!
Add this dressing to this fall inspired bowl:
This Autumn Chopped Salad pairs perfectly with this dressing. Check out the recipe here!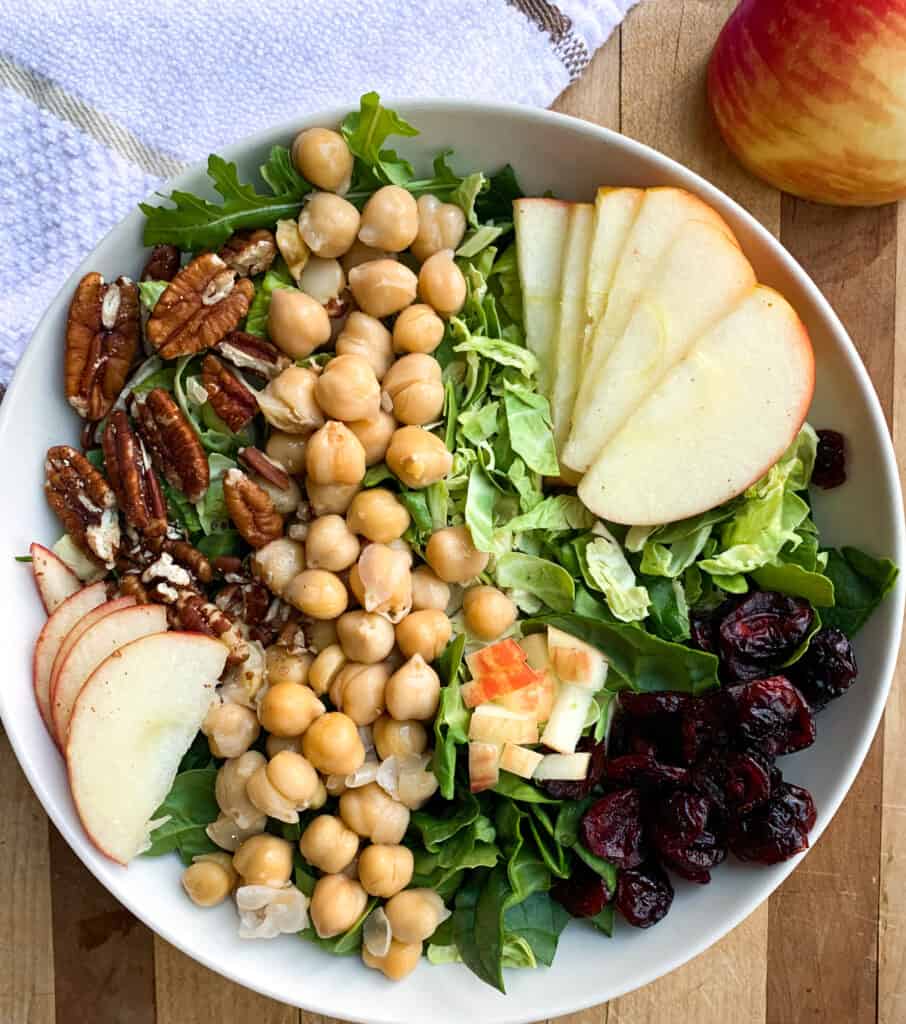 Pin it here:
Shop my favorites: HERE!
Ready to make this incredibly easy and delicious dressing?!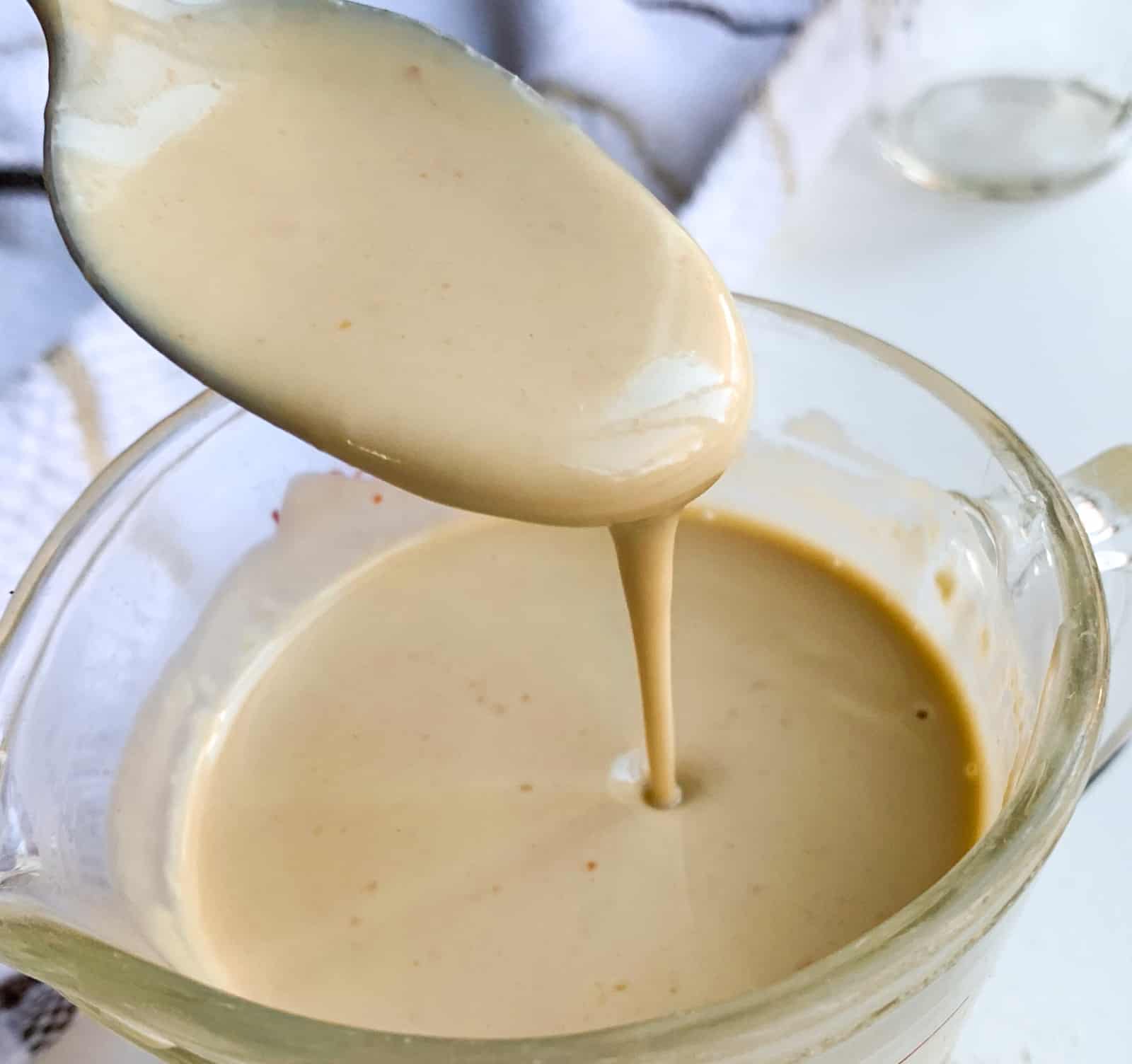 Sriracha Apple Cider Tahini Dressing
This five ingredient sriracha apple cider tahini dressing is a delicious, easy and healthy addition to any salad, grain bowl or dish in general.
Ingredients
1/3

cup

tahini

1/3

cup

apple cider vinegar

1-2

tsp

sriracha

depending on spice desire

5

tbsp

water

salt

to taste
Instructions
Whisk together all ingredients except for water

Once mixture is combined, add in water one tablespoon at a time until desired dressing consistency is met. For this recipe, I used 3 tablespoons in total

Pour over dish and store remaining (if any) in a sealable jar or container in the fridge for up to 10 days.
Notes
If using at a later date, shake well as separation may naturally occur. 
Did you make this recipe?
Leave a rate and review below. And be sure to tag @naturallybeingnat on Instagram!
Share by Email