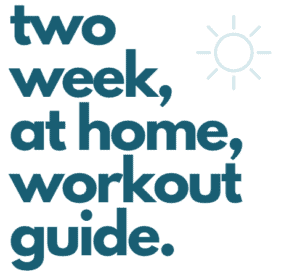 Why a Two Week At Home Workout Guide?
Welcome to the two week at home workout guide! I created this guide for that period in time where you want to take a break from the gym or you do not have access to workout facilities and equipment.
After finishing up my collegiate career as an athlete, I was lost in terms of what to do next in the fitness world. So being who I am, I immediately signed up for a half marathon and set off to become a NASM Certified Group Fitness Instructor. Since then, I have cultivated my love for full body, functional workouts even more to incorporate low and high intensity movements throughout the week.
Main theme here? Let's get creative! You can perform these exercises with bodyweight, or weights, whichever is your preference.
No weights? Pick up some books, a case of seltzers or even a watermelon.
No bench? Find your nearest chair, couch, step or stair!
Both weeks are set up with the following structure: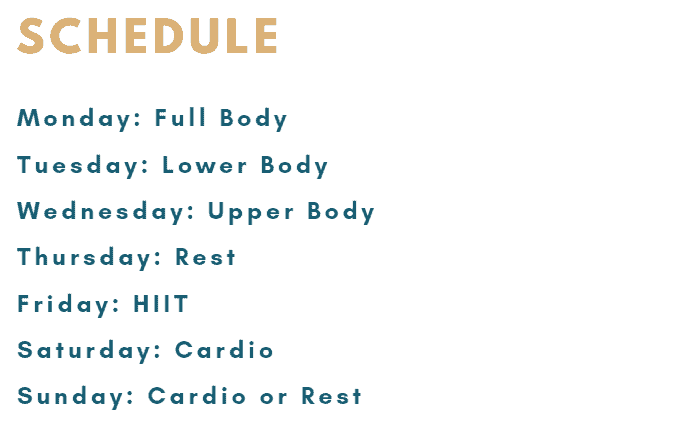 If you need any suggestions on accommodations, please feel free to ask!
Need more workout ideas?
I teach a power class at 7am every Friday with the The Studio by TBP. Book a class: HERE!
I also have two monthly challenges!