Taking your favorite lemon bars into a cup for the best lemon yogurt bar cups! These no hassle dessert cups are perfect to share with a crowd. They are made with a coconut flour base, creamy Greek yogurt filling and all gluten free ingredients.
This post is sponsored by Carrington Farms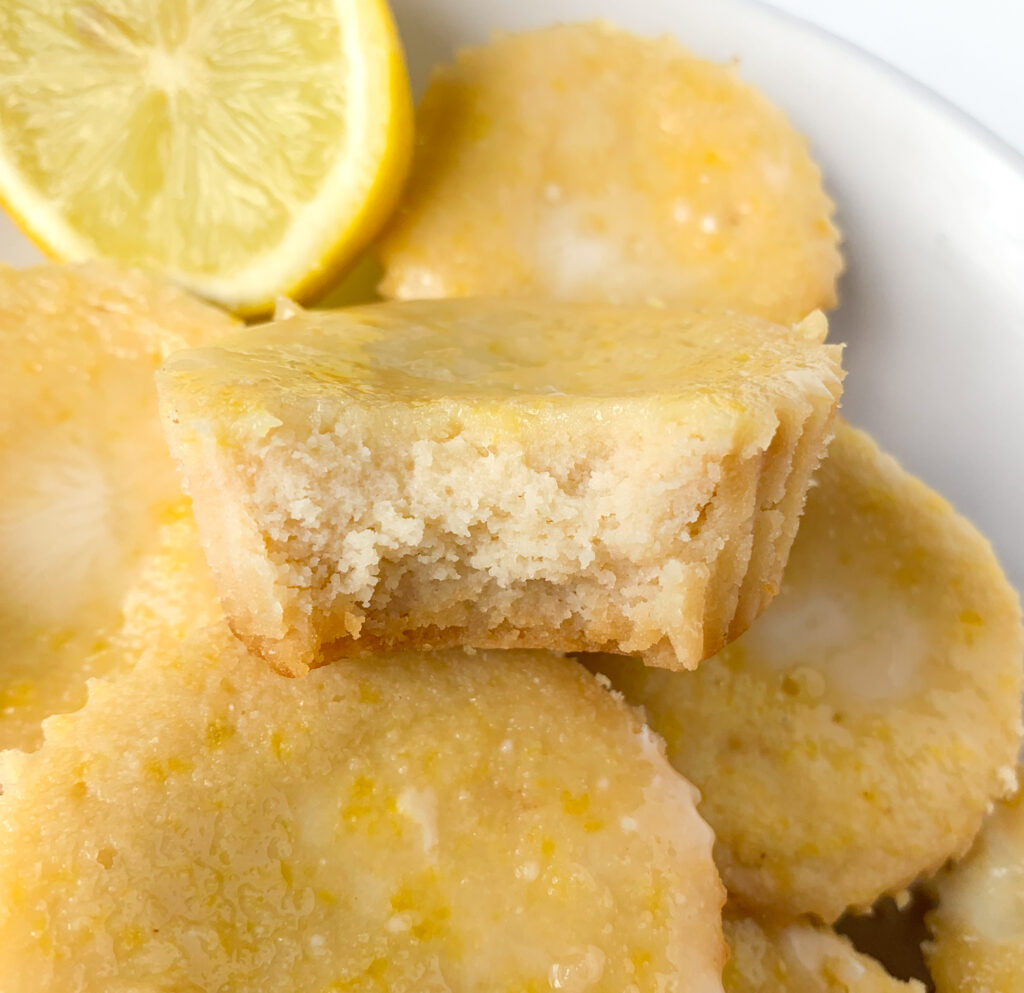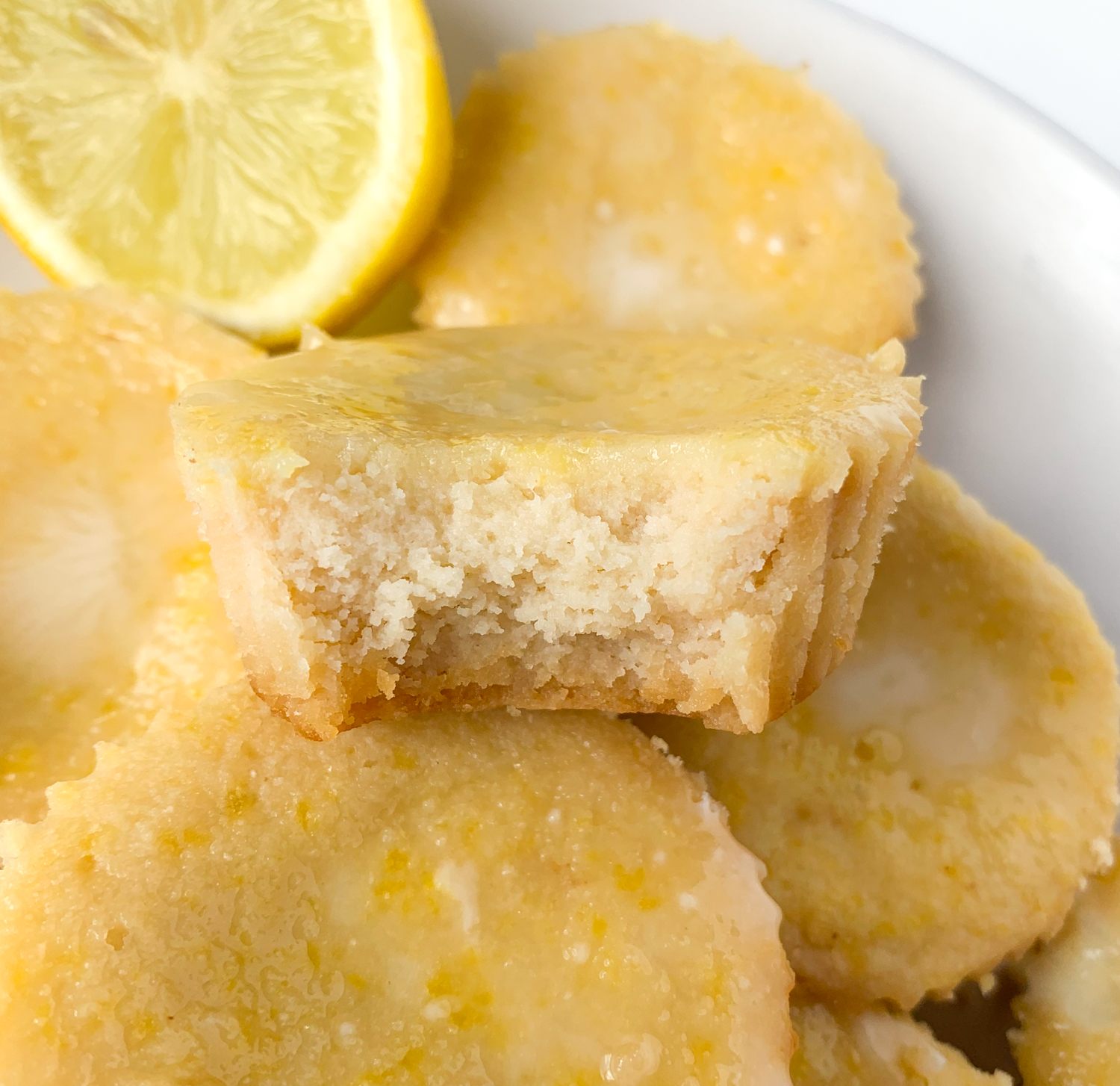 My love for lemon is extreme and if you cannot tell by the plethora of lemon recipes on here… it is time to start going through my recipe index. Lemon is in incredible ingredient, whether it is for baking, cooking, drinks or even making your place smell amazing. I will never understand how people do not like lemon in baked goods but even the slightest "lemon baked good hater" will be sure to love these lemon yogurt bar cups. They are super creamy with a crisp crust made from just 3 ingredients. And as the temperatures start to rise, having a chilled dessert is simply a must have.
Why I used Carrington Farms Ingredients:
My kitchen has been filled with Carrington Farms coconut oil and various other ingredients for a long time now. They have a wide range of products from coconut oil to ghee, coconut flour to chia seeds and more. Many of the shelf stable healthy baking must haves are on their product line and I can almost always find Carrington Farms ingredients at my local grocery stores. All products are non-GMO, Kosher and USDA Organic.
For this specific recipe, I used Carrington Farms Liquid Coconut Oil and Coconut Flour. I have personally been using the liquid coconut oil for a long time because it is seriously SO easy to use! Since I do not have to melt it in the microwave or stove, I can just measure it and pour. I also love to use it for essential oil serums as well, so it has many purposes in my apartment.
Additionally, even though coconut flour itself is a very unique texture and cannot be easily replaced 1:1, the coconut oil can be substituted with their ghee as well. Since I used the coconut oil that is liquid at room temperature, I would recommend melting the ghee prior to using in the shortbread mixture!
How do I make lemon yogurt bar cups?
Coconut Oil
Maple Syrup
Lemon
Eggs
Greek Yogurt
Vanilla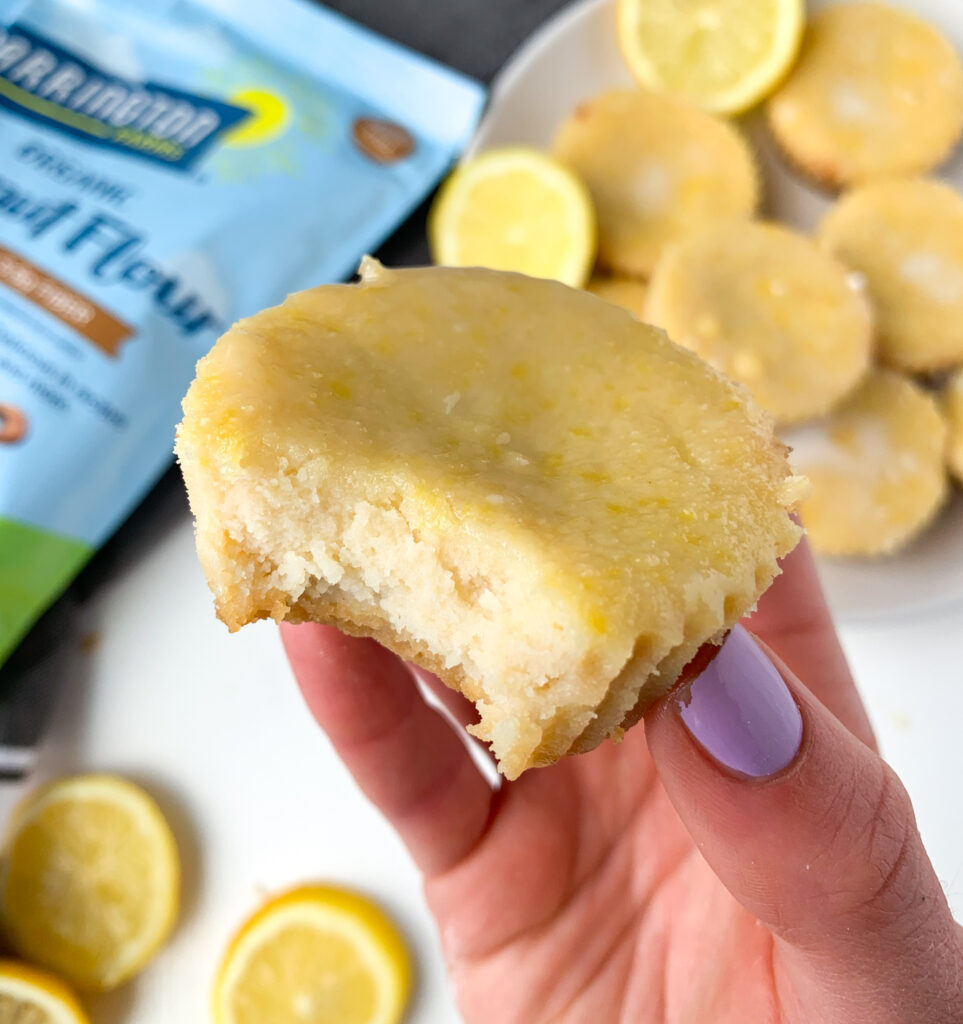 Can I make lemon yogurt bars instead of cups?
Of course you can! This recipe is good for either cups or bars. The cups are a great idea if you are starting to bring back COVID-safe gatherings for Mother's Day or Memorial Day and want to make sure you bring something individually wrapped. Instead of pulling out the kitchen knife and individually wrapping, the cups are super easy to already have that done! However, if you want to make the bars or squares instead, I recommend using an 8-inch or a 9-inch loaf pan, as this is a small batch. I would add about 5 minutes to the filling bake time, as the middle will need longer to bake completely.
If you want to double this recipe for a crowd, you can easily do that! If you are doubling the recipe and want to make the bars, I would use an 8×8 baking pan. And on the opposite end, you can half this recipe to make 4 cups.
How do I store the lemon cups?
I recommend storing these in the fridge for up to 1 week in a sealed container. If you have them for longer than that, you can freeze them in a freezer safe container as well. The frozen lemon cups are actually SO delicious and make for a crazy good frozen dessert especially with the summer heat coming up.
Can I make any substitutions or add more ingredients?
Coconut flour: Unfortunately, coconut flour is a very unique flour and cannot be replaced one to one in baking. If you want to try almond flour or all purpose, you will most likely need more
Coconut oil: You can substitute with olive oil, melted butter or ghee.
Maple syrup: Any liquid sugar will work but granular will not since we need the moisture
Greek yogurt: You can replace with a thick dairy free yogurt that mimics Greek yogurt. The consistency will be off if you use a runny yogurt. I would also recommend sticking to plain, vanilla or lemon Greek (or thick) yogurt
Eggs: I have not tested this recipe with any replacements, but you may find success in an egg substitute.
Like more lemon? Feel free to use 2 small lemons instead of just 1 large lemon
Need more lemon recipes? Check these out!
Don't forget to pin this recipe to save for later:
Shop this post:
Shop my favorites: HERE!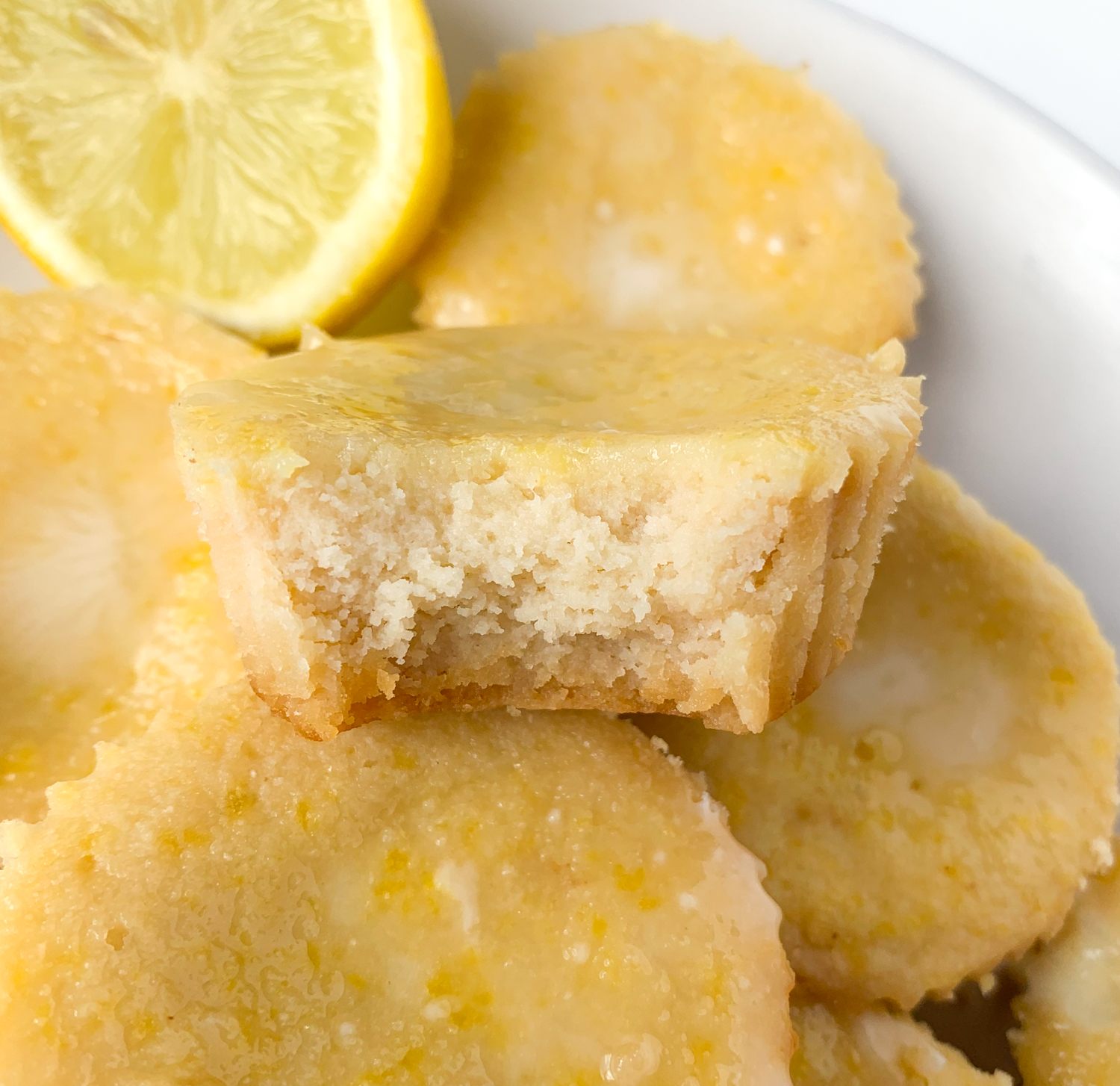 Lemon Yogurt Bar Cups
Your favorite lemon yogurt bars turned into cup forms for the perfect little bites! These are gluten free and lower in sugar, made with a creamy lemon filling and crispy coconut based crust.
Ingredients
Crust
7

tbsp

coconut flour

4

tbsp

maple syrup

4

tbsp

coconut oil
Filling:
1

large lemon

juice and zest

1/4

cup

maple syrup

2

eggs

1/4

cup

Greek yogurt

1/2

tsp

coconut flour
Instructions
Preheat the oven to 350°F

In a mixing bowl combine the coconut flour, coconut oil and maple syrup to form a shortbread dough.

Take 1 heaping tablespoon of shortbread dough and press it down into each muffin tin that is either lined or greased. I highly recommend the silicone baking cups or greasing with coconut oil spray

Bake the shortbread crust cups for 12 minutes at 350°F or until they have a lightly golden rim

While the crusts are baking, add the juice and zest of 1 lemon, eggs, Greek yogurt, vanilla, maple syrup and remaining 1/2 tsp of coconut flour into a mixing bowl to make the filling. Use a whisk to combine until completely mixed.

Once the crusts are done, add the lemon filling over each crust cup. I used 1 1/2 to 2 tablespoons of lemon filling for each cup and filled 8 cupcake tins.

Bake the lemon yogurt bar cups for 20 minutes at 350°F and then allow them to completely cool before eating. Store in the refrigerator or freezer.
Notes
See blog post for substitutes 
Did you make this recipe?
Leave a rate and review below. And be sure to tag @naturallybeingnat on Instagram!
Share by Email