The best 10 easy and healthy super bowl recipes are rounded up! Nothing is better than a large assortment of game day food, whether you are gluten free, dairy free, vegan or none of the above, there is a recipe here for you. This post includes appetizers, main courses, snack mixes and desserts.
Appetizers:
Dips:
01. Healthier Buffalo Chicken Dip: This one had to be listed first because it is seriously one of my favorites and who doesn't like buffalo chicken dip!? I used Greek yogurt but feel free to use a thick dairy free yogurt (not coconut based) as an alternative to make it dairy free. Serve with fresh celery, carrots, peppers, cucumbers, crackers and chips!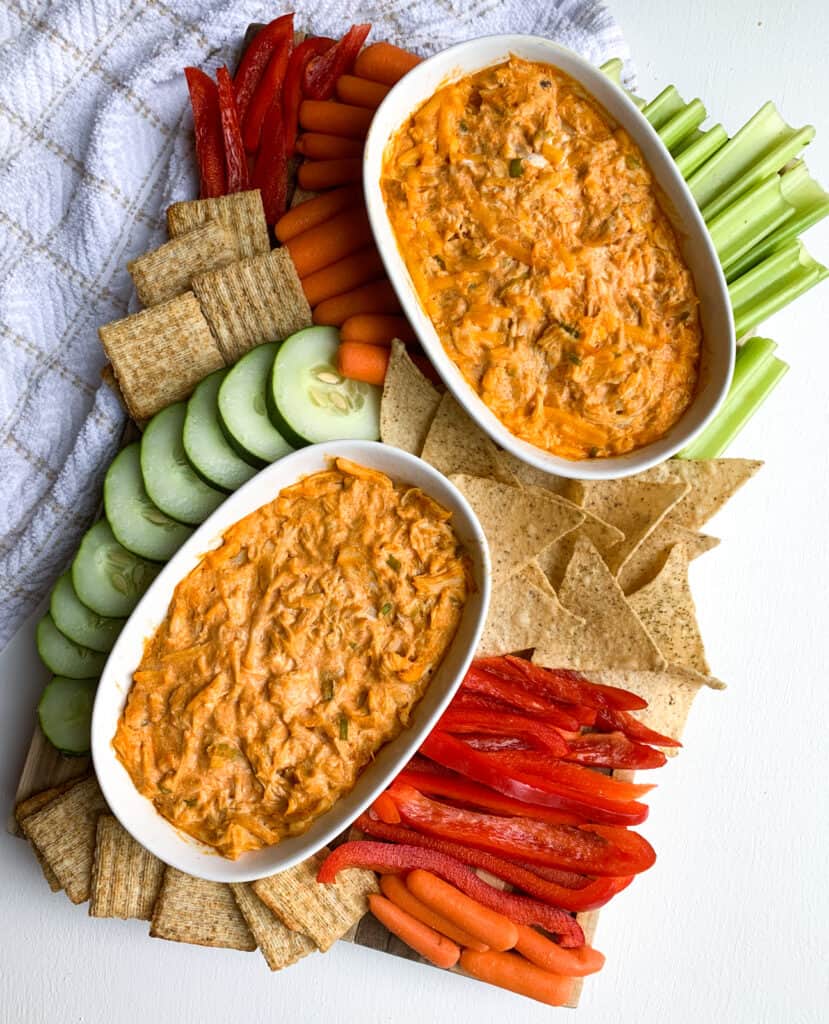 02. Easiest Homemade Guacamole: This recipe has been with me for years. I first made it for a "How-To" speech in college and was told that I could make a living off selling it and the rest is history. It's so easy and simple to whip up. It is vegan, nut free and gluten free.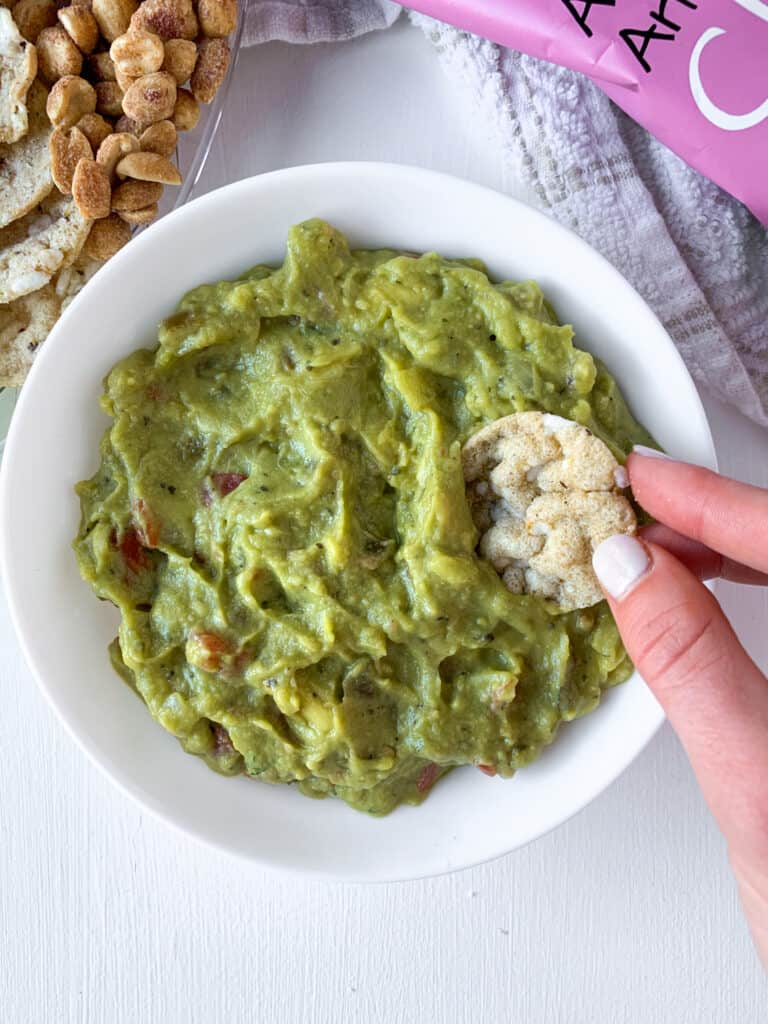 03. Vegan Spinach Artichoke Dip: This recipe is one of my newest and proudest creations. It has an incredibly creamy texture thanks to a surprising ingredient that you would never have guessed. It is vegan, nut free and gluten free!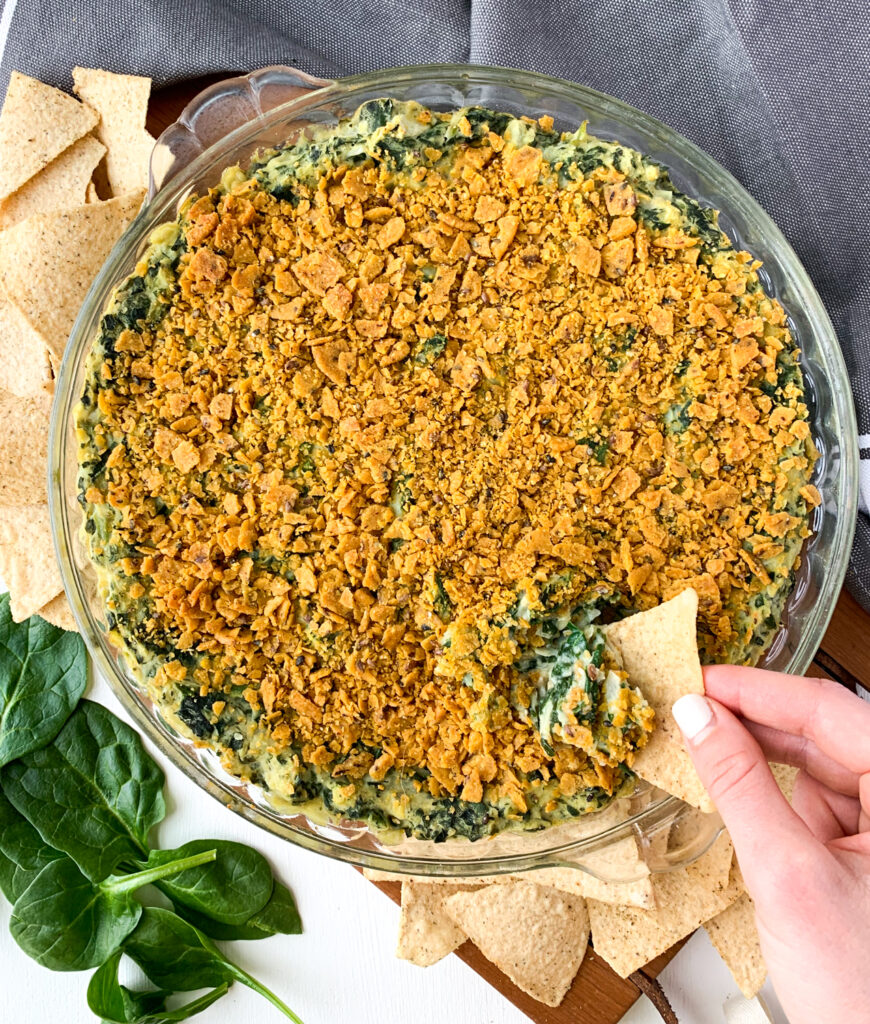 04. Healthy French Onion Dip: Erin killed the recipe game with this creamy and super easy dip. You cannot beat the simplicity and french onion dip is an all time favorite.
05. Crispy Air Fryer Chicken Wings: You would never believe how crispy and crunchy these wings get in the air fryer. They cook so fast, are juicy in the middle and have that extra crispy skin. This recipe contains TWO different flavor combinations that cannot be beat. Both are gluten, nut and dairy free!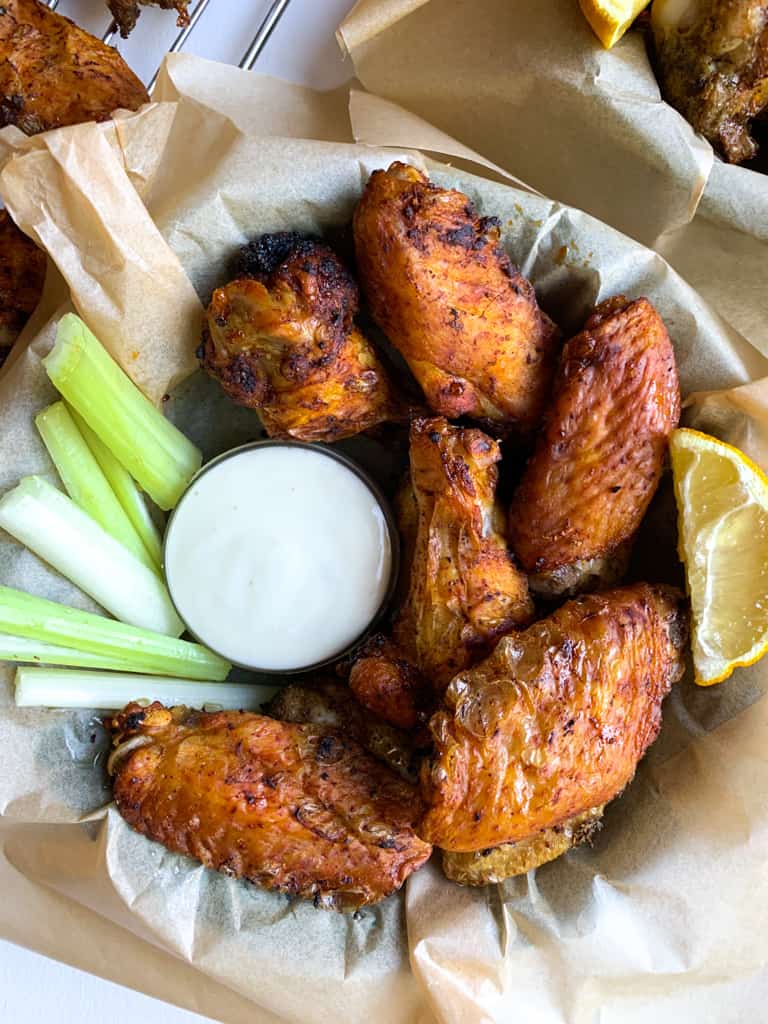 06. Air Fried Buffalo Chicken Nuggets: Are you getting the sense that I love buffalo chicken? Plus we all love chicken nuggets and this is such an easy finger food to serve – appetizer or main course, you won't be disappointed!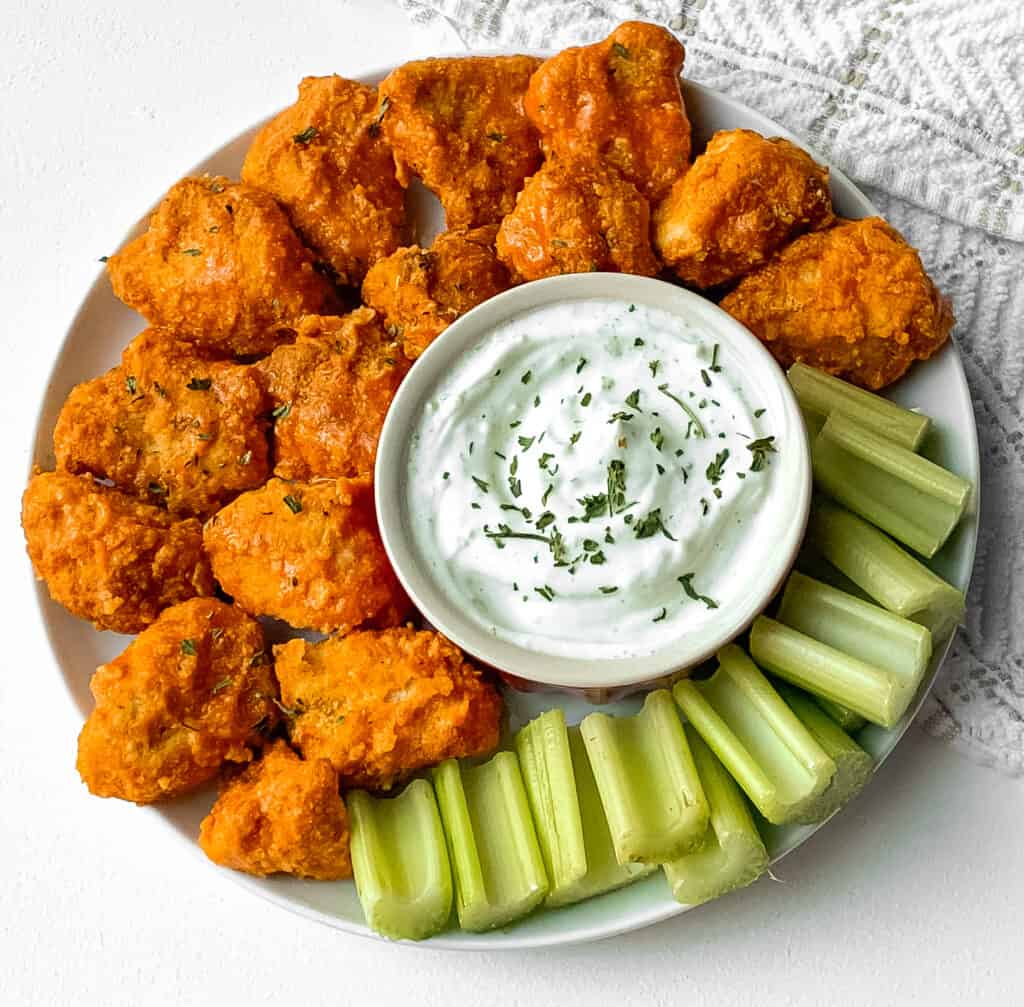 07. Air Fryer Coconut Shrimp: Another new and good recipe release. These little bites bring all the summer vibes into the winter and when paired with a sweet chili sauce, the whole plate is sure to be devoured in two seconds. This recipe is gluten and dairy free!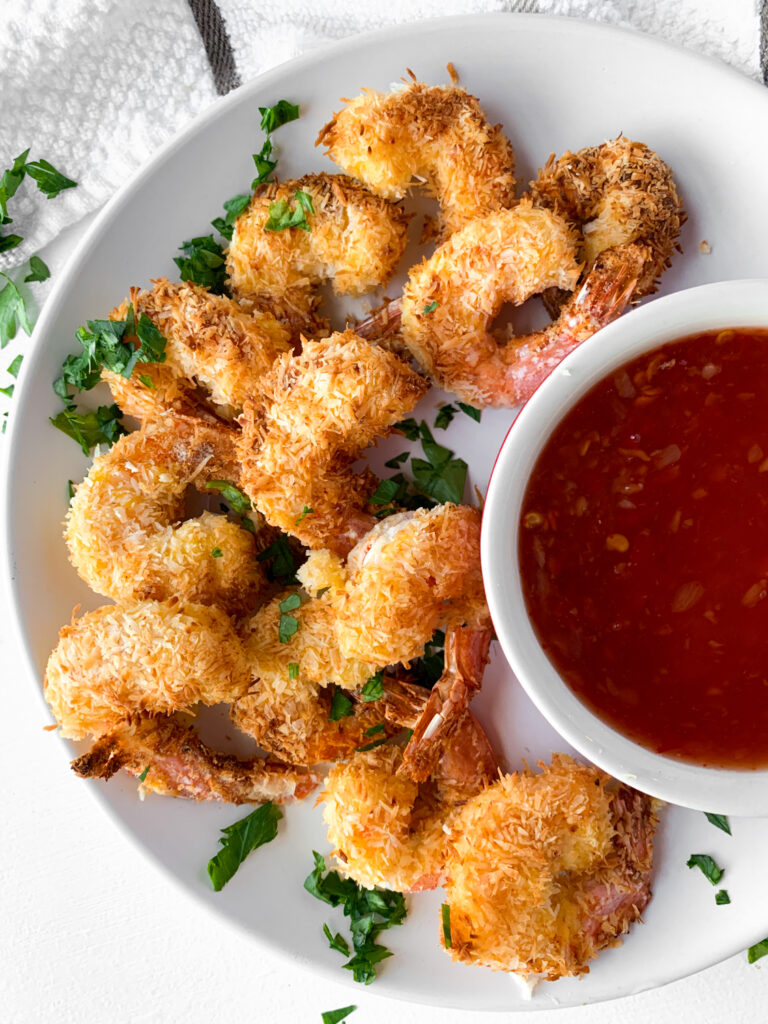 Main Dish:
08. Corn Salsa Pizza: My favorite thing about this recipe is that you can make the whole pizza of course or just make the corn salsa separate as a dip with chips. The combination on top of a flatbread or crispy crust makes it the perfect grab and go. Bonus: cut it up into small squares for more of an appetizer feel! Recipe is vegan, gluten free and dairy free (depending on the cheese and crust).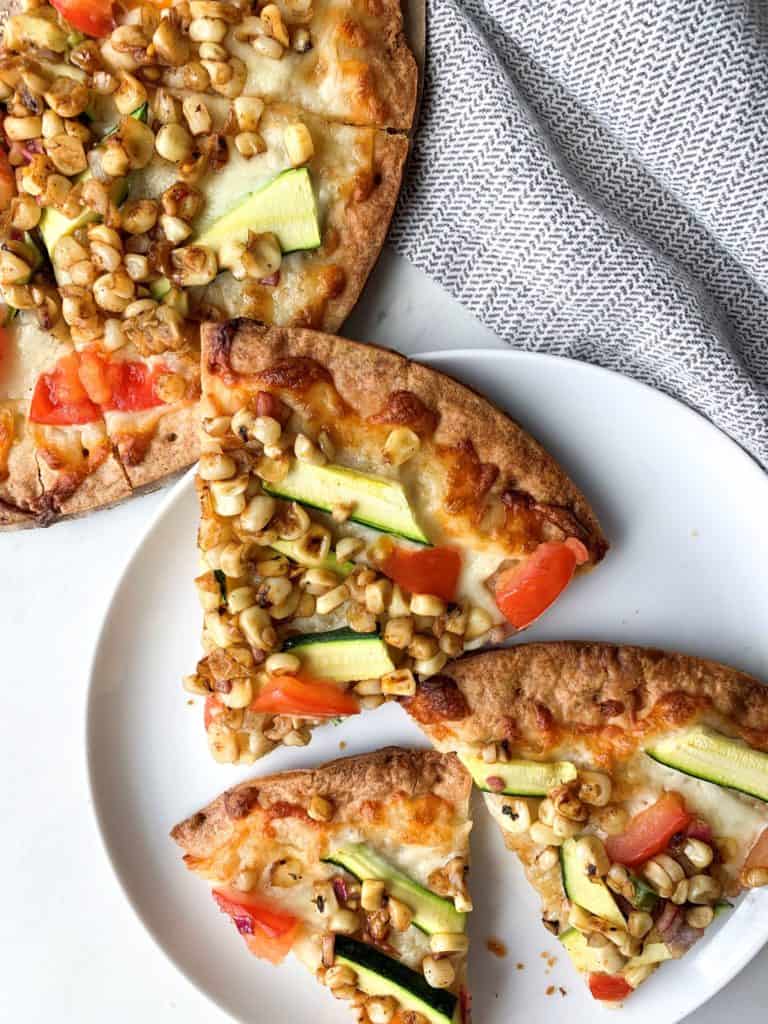 For Snackin'
09. Vegan Gluten Free Savory Snack Mix: The best easy and healthier Chex Mix. It is super easy to throw together on a sheet pan and into the oven. It packs a ton of flavor and is very customizable so be sure to good through!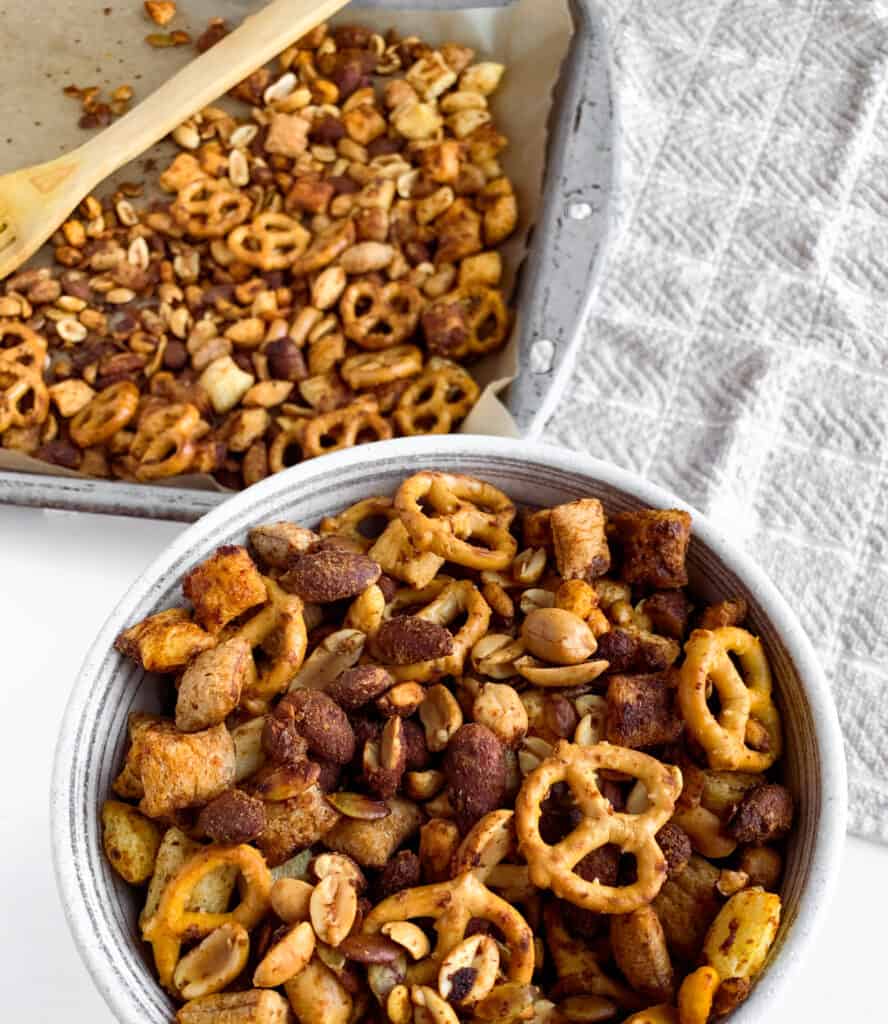 10. Chocolate Peanut Butter Footballs: Because we all need a show stopper sweet at every party right? These are super easy to make and only require a few ingredients. No bake, vegan, gluten free and low in sugar. Plus, there is a fun crunchy twist (optional)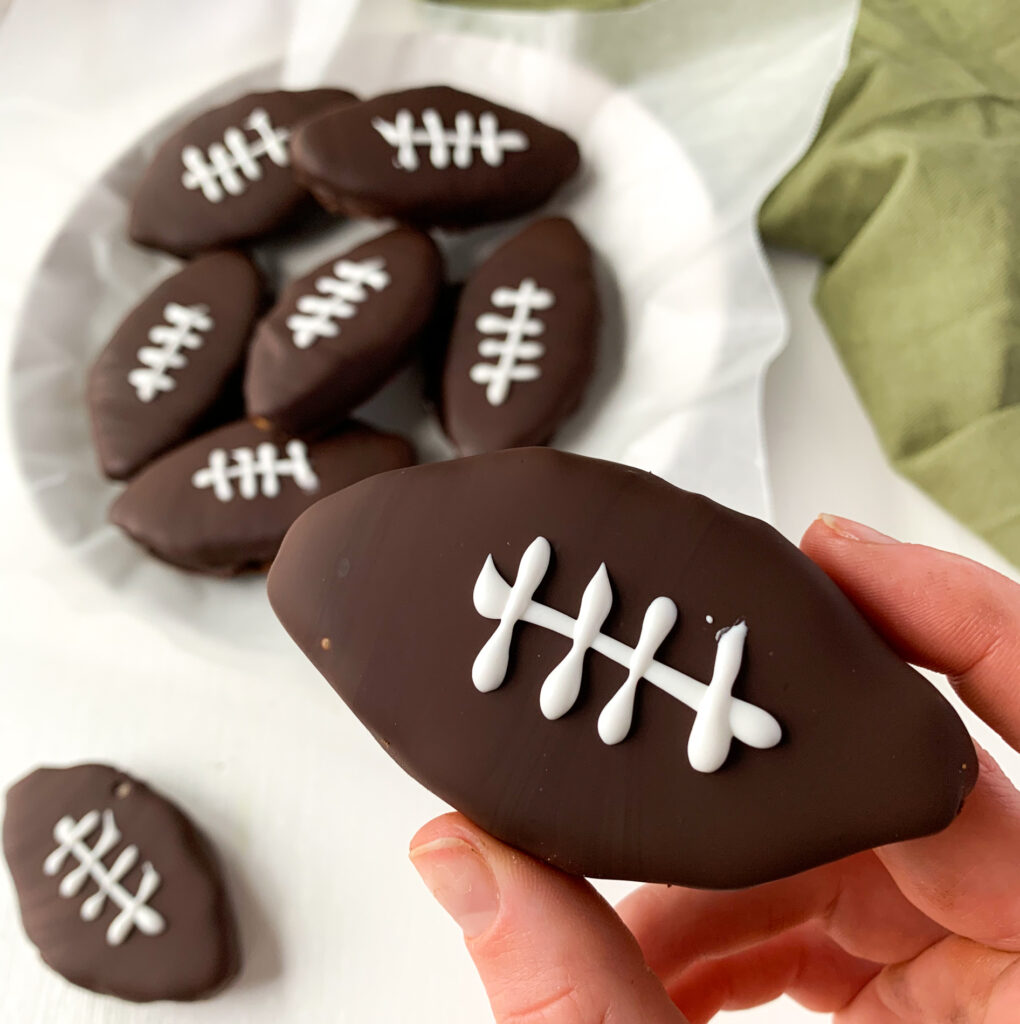 Happy Super Bowlin' or partying! If you like this round up or make any of the recipes, be sure to leave a comment below and rating on the recipe!