The best 10 healthy Easter recipes for your brunch, dinner and dessert. Here you will find different recipes, whether you are looking for sweet, savory, vegan, gluten free or dairy free! Each recipe is totally different so you could even use this as a layout for your full day of celebratory eats.
Brunch:
01. Spinach Mushroom and Bacon Frittata: Starting off with one of my favorite savory brunch items. This frittata is hands down one of the easiest and simple recipes, yet is such a crowd pleaser. I find when it comes to feeding a group of people, frittatas are the easiest way to go. Pop it into the oven, add the timer and you are good to go! No need to constantly watch the stovetop to make sure you do not overcook the eggs.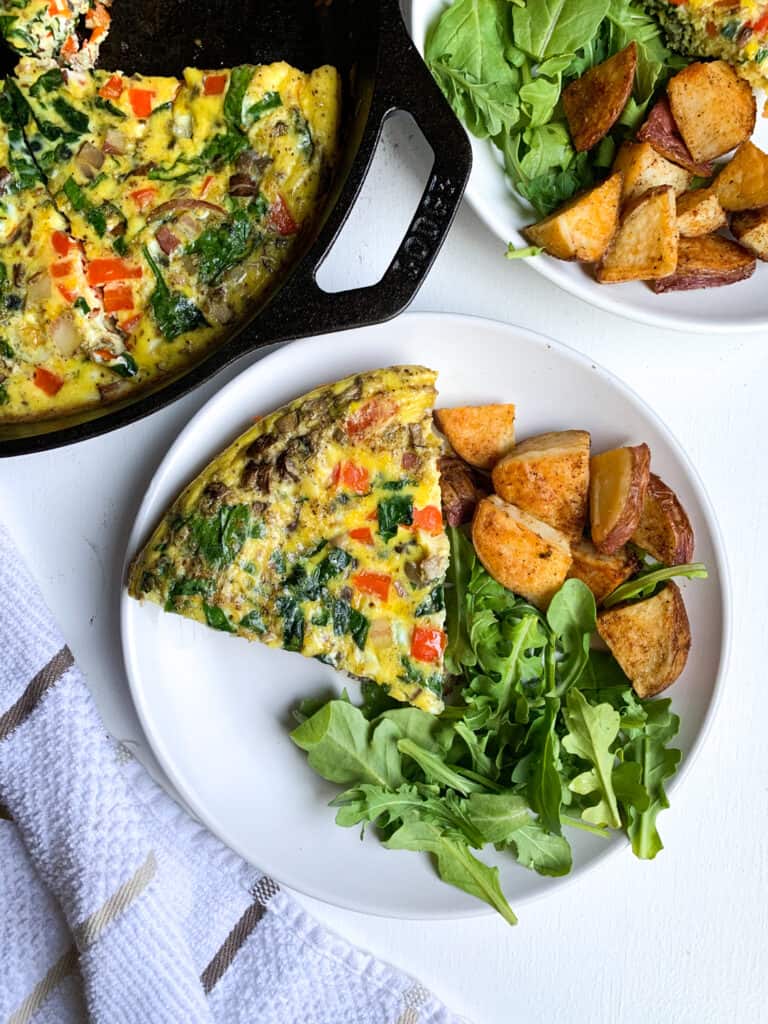 02. Lemon Poppy Seed Ricotta Muffins: Now onto the sweet side! These lemon poppy seed muffins are extra fluffy and flavorful. Around this time of the year, we always have ricotta for a variety of Easter recipes so it is the perfect recipe to finish off that tub! Plus, ricotta adds lots of moisture to the muffins and an extra boost of protein.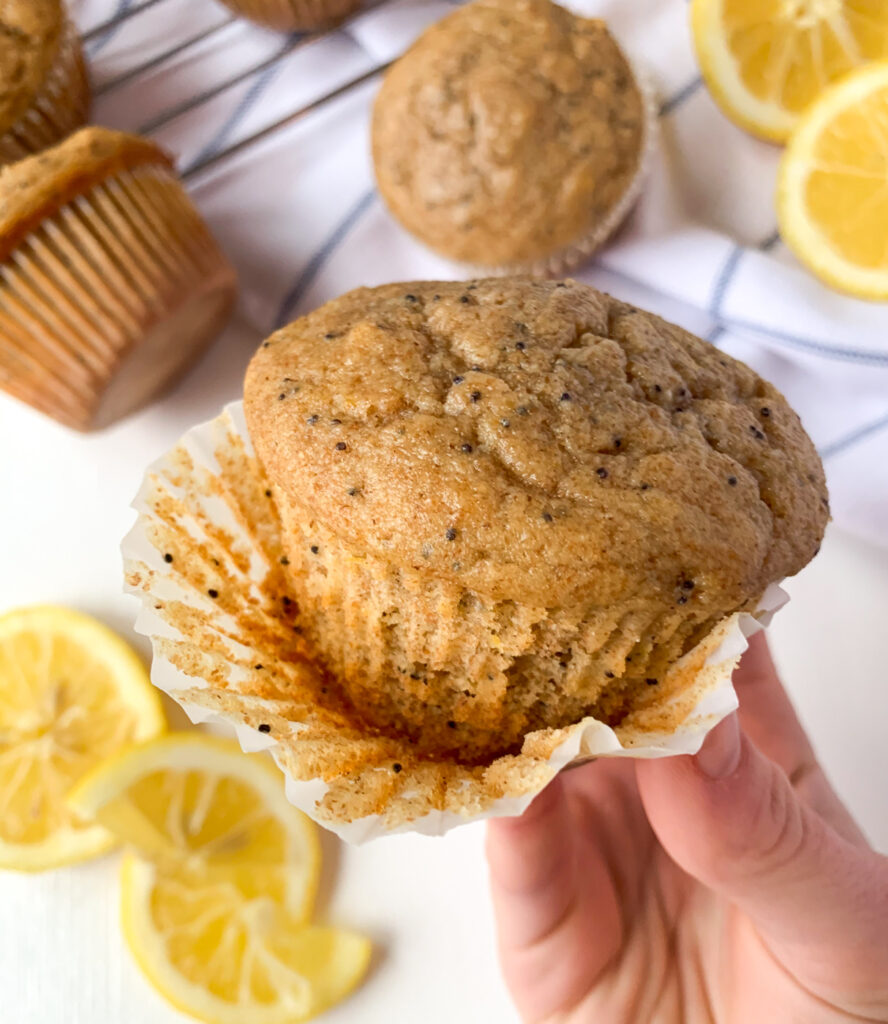 03. Fluffy Banana Pancakes: Everyone loves a good simple breakfast recipe and nothing says Sunday morning more than a big stack of pancakes! And chances are, you have all these ingredients already at home so they are too easy not to make.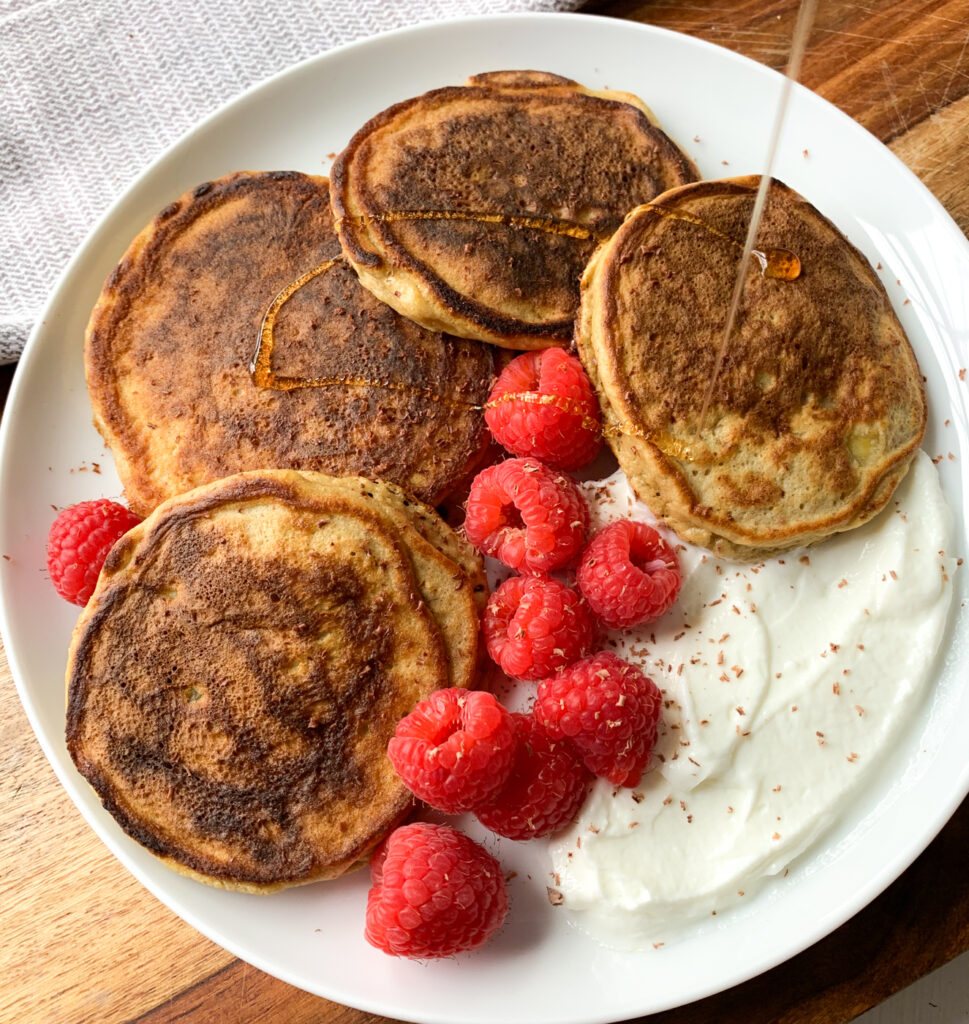 Dinner:
04. Cheddar Chive Corn Muffins: Okay so these could definitely be part of brunch but also as an incredible side dish. Instead of the typical bread or dinner rolls, spice things up with this corn muffin. They are so flavorful and will be the best addition to any of your meals. I would highly recommend serving these warm with some melty butter or ghee. So good!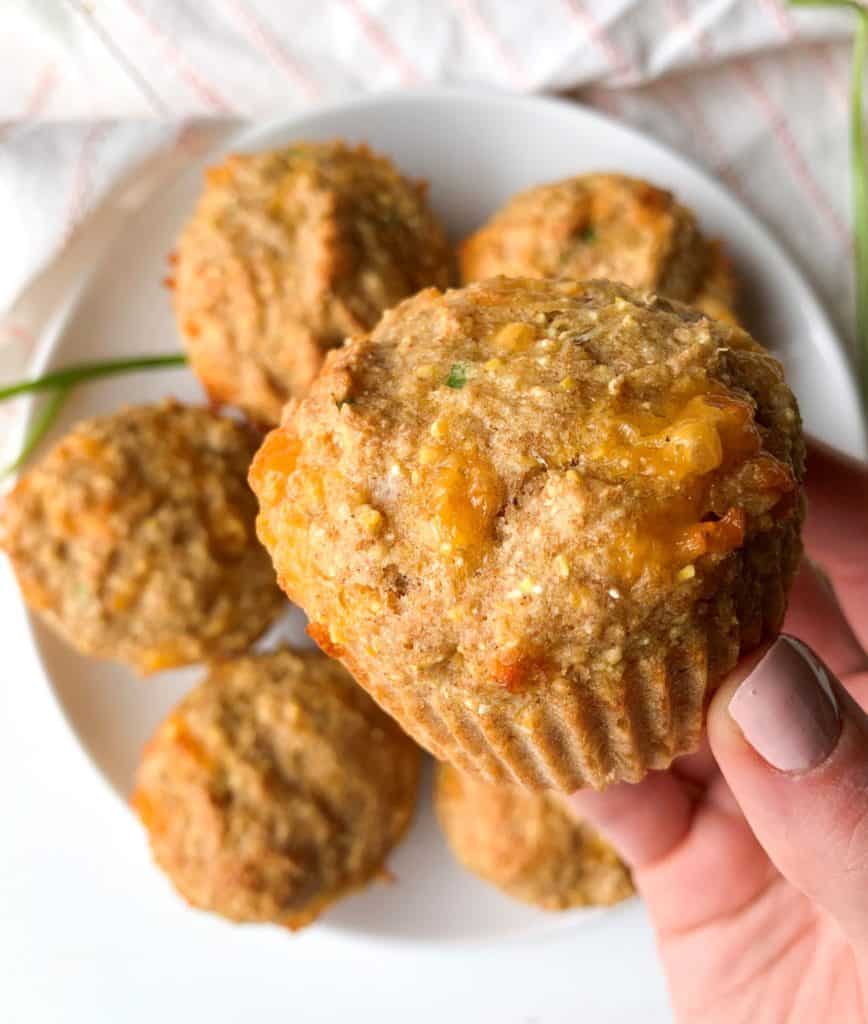 05. Hot Honey Roasted Carrots: These roasted carrots are to die for. One of my newest recipes but too good not to also include in this 10 healthy Easter recipes blog post. They are extremely easy but have the best mix of sweet and spicy. These definitely have a kick so you can also tone down the spice or even add more!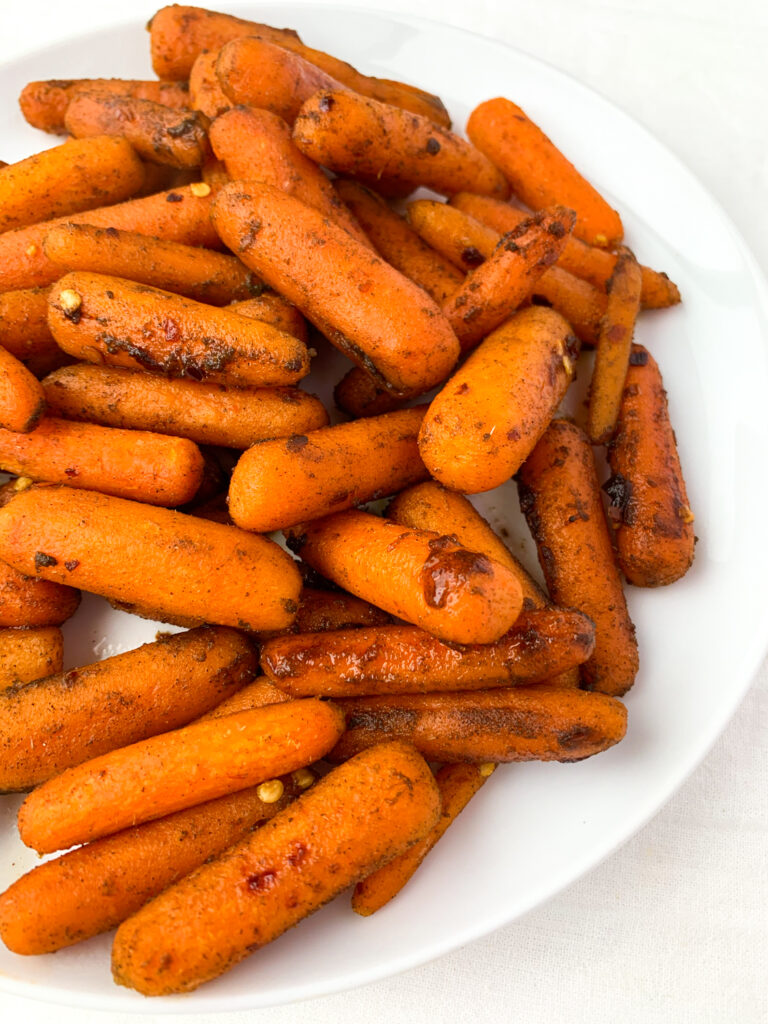 06. Creamy Lemon Parsley Pasta: This spring inspired pasta dish is the perfect side to any main course. You can use vegan substitutes as well, making it a recipe friendly to all at the dinner table! Again, such a simple recipe that comes together in under 10 minutes for the best sauce. Feel free to double the recipe for a crowd.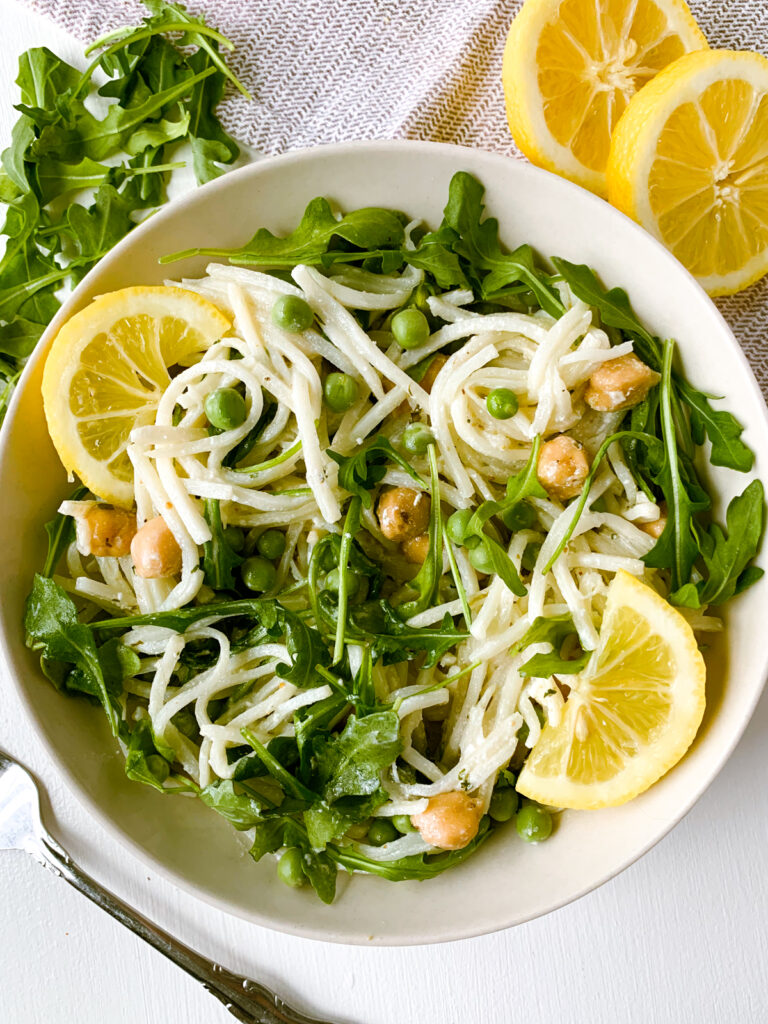 07. Prosciutto and Pomegranate Kale Salad: I love to have an easy side salad to pair with celebratory dinners. Prosciutto is always around in my Italian family and pomegranates are in season. As you can see there is a theme here with all the simple and easy recipes that seem elaborate!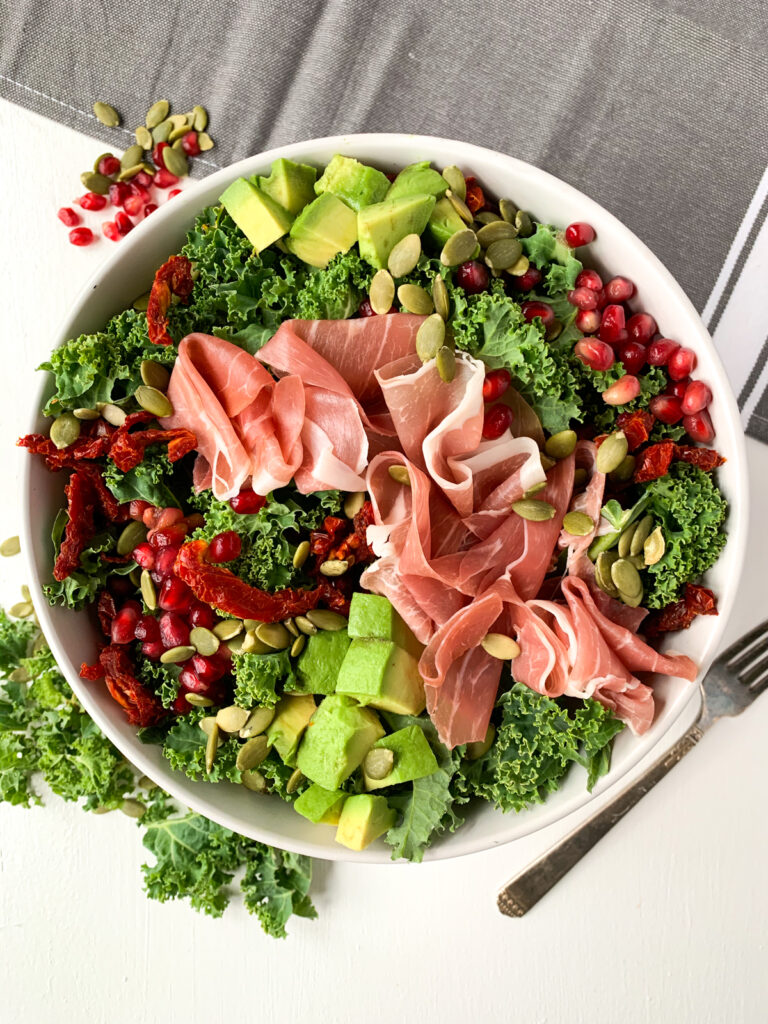 Desserts:
08. White Chocolate Pistachio Oatmeal Cookies: Throwing it way back to last year's all time favorite spring cookie. The colors just speak spring and are a delicious addition to any dessert lineup or even on its own! They are gluten free and dairy free if you use the suggested white chocolate chip brand!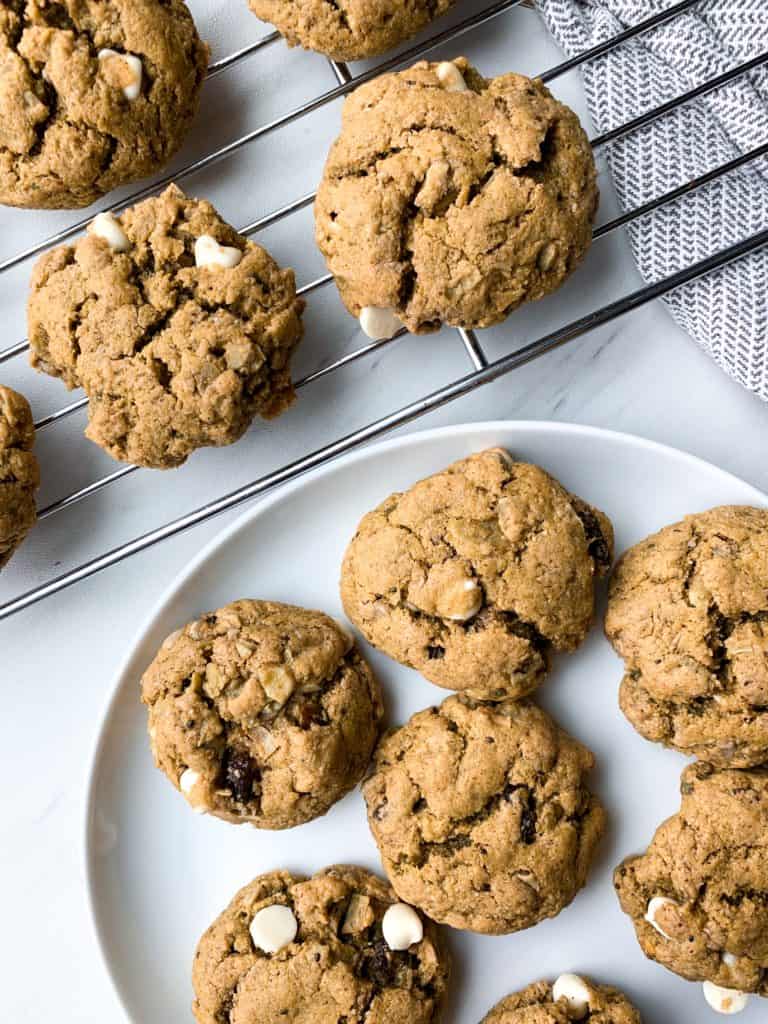 09. Homemade Reese's Peanut Butter Eggs: Reese's peanut butter eggs are easily my favorite Easter candy. I am not the biggest candy person, but these I could easily devour… every day… They are only 4 ingredients, vegan and gluten free!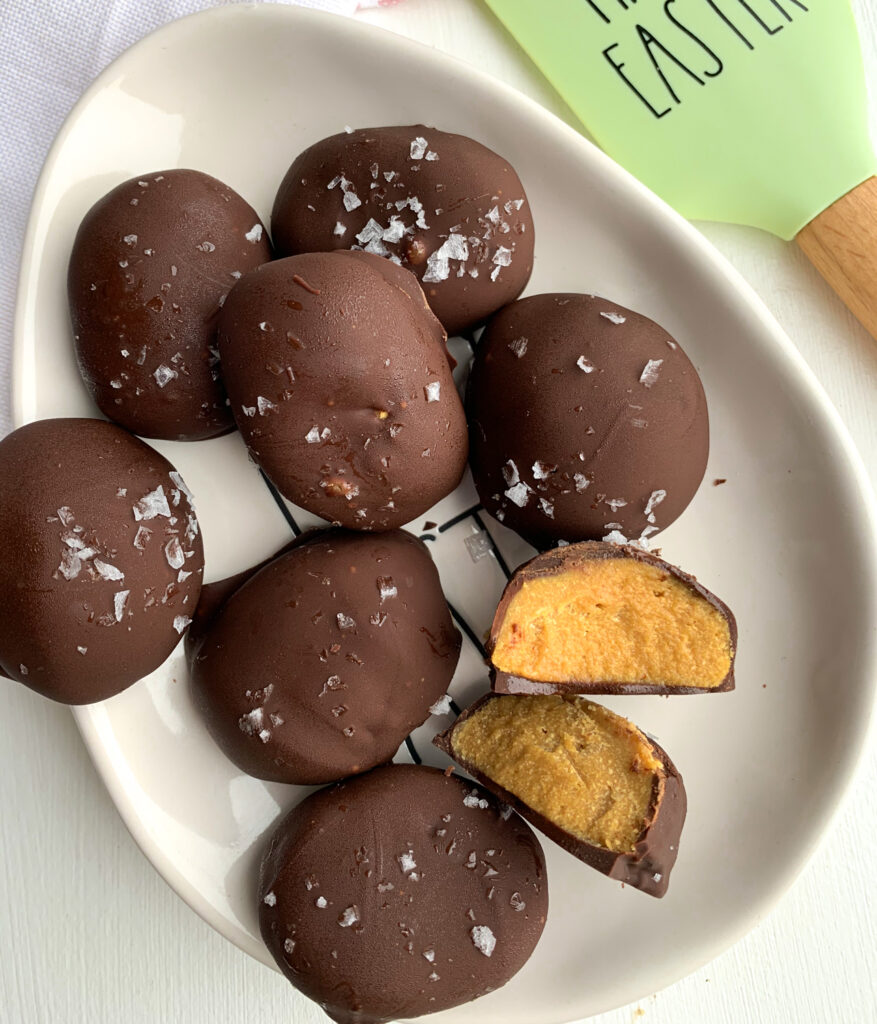 10. Vegan and Gluten Free Carrot Cake: Saving the best for last because this is easily one of my favorite and proudest recipes. It is so flavorful, moist and delicious. You can make it into a full sheet cake, cupcakes or even minis! Hands down the best recipe and if you only make one recipe from this whole list, it has to be this one!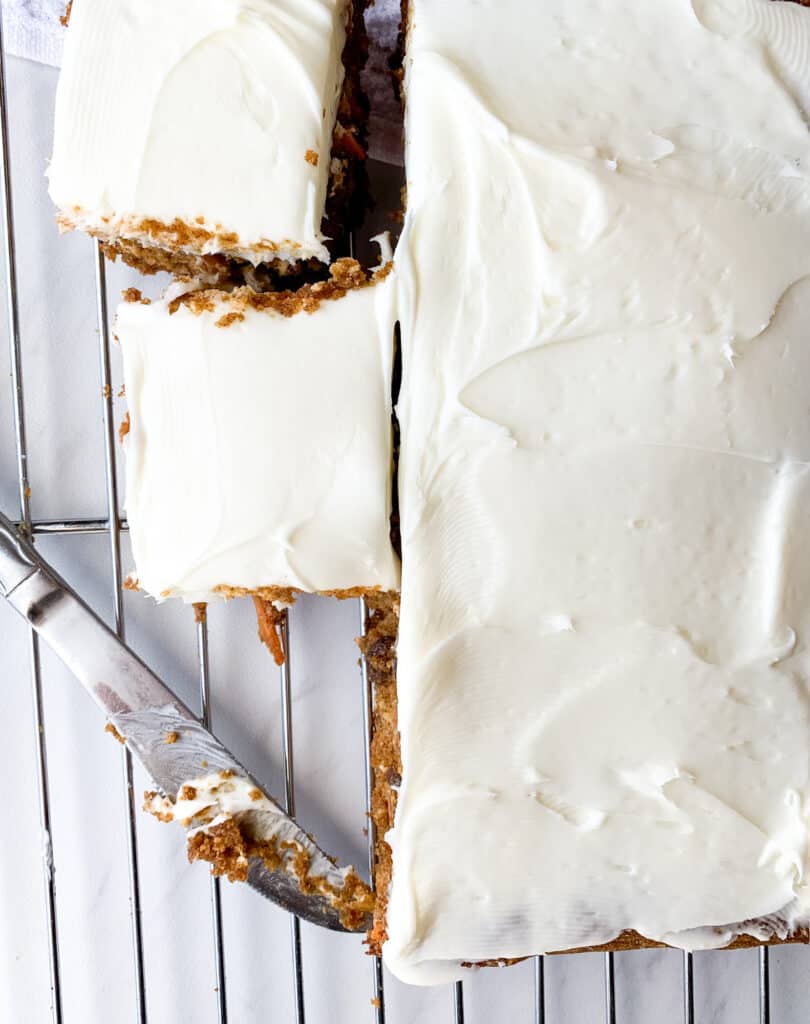 Happy Easter! I know that there are only 10 recipes here so if you are looking for more, I have tons of other fabulous recipes on this blog from single serve to big batch, vegan to gluten free, carrot cake to lemon blueberry. We have it all! If you make any of these recipes, be sure to share this and leave a rating and review on the recipe page itself!